v7.6 - new mobile layout!
---
Hey folks,
I just updated Bitsy to 7.6. :) This update only really has one feature, but it's one I've been working on here and there for a while - a better layout for the editor on phones / mobile devices!
Here's a gif of the new mobile mode in action: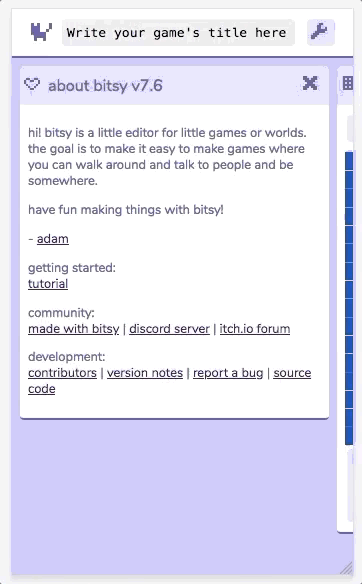 I'm pretty excited about how it's turned out, but that doesn't mean it's perfect! I'm certain there are plenty of bugs, and also probably a number of usability issues that I haven't got quite right. If you have trouble with anything, let me know in the comments or give me a shout on twitter! :)
In this update I was also able to add support for installing Bitsy using your browser. Not all browsers support this feature, but I know for sure that Chrome does on Windows, Mac, and Android, and that Safari does on iOS. (Note: You can't use this feature from the itch version of Bitsy -- you'll have to go to https://make.bitsy.org -- and the "https" is important!)

If your browser has this feature, you should see some kind of icon or menu option that will let you install Bitsy or add it to your home screen. This is what it looks like in Chrome:


Once installed, you should be able to open Bitsy in its own window and even use it offline! Here's what it looks like on my desktop: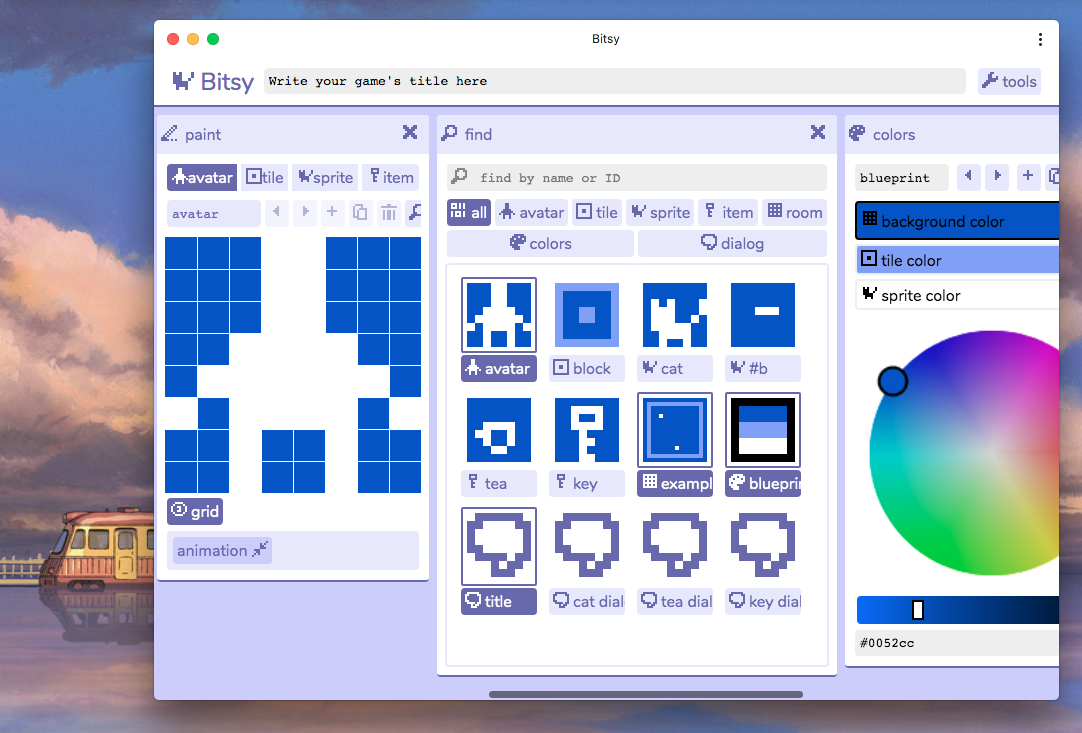 Files
bitsy.zip
Play in browser
Jul 18, 2021
Comments
Log in with itch.io to leave a comment.
please make this as a chrome extension for easy install, thanks
Thank you very much, I have waited for this. I hope there is no problem with using the engine in a pedagogical way. 💖💖💖